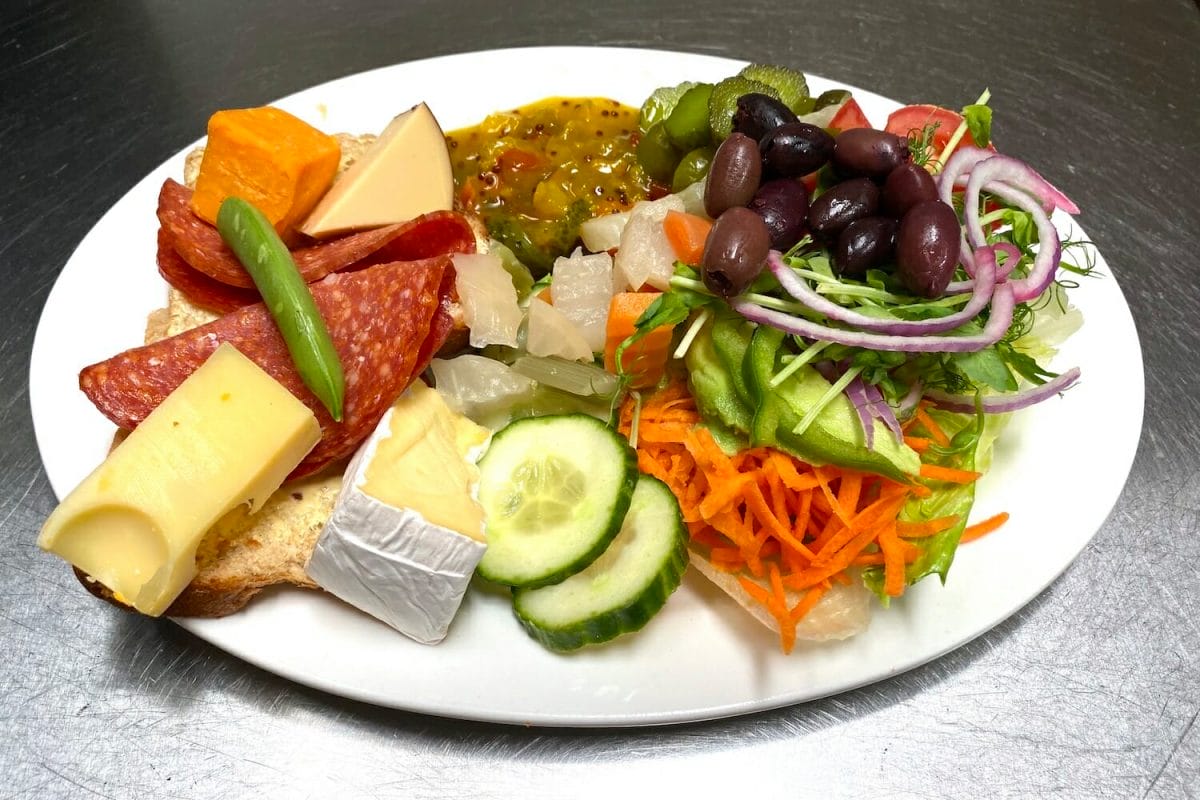 Devonshire scones with tea
Devonshire scones with tea at the Porongurup Inn
Ploughman's Lunch at the Porongurup Inn
Ploughman's Lunch at the Porongurup Inn
Good ol' home fashion cooking
The Porongurup Inn is an ideal place to stop for lunch during your travels around the Porongurup Range. Famous for their Devonshire Tea with home made scones with lashings of cream and Scott's famous Beef & Burgundy Pie with salad, we recommend you do your walking before lunch!
Then there's Di's home made desserts, with ingredients straight from their organic vegie garden. The Mulberry Sundae will melt in your mouth and tantalise your taste buds!
The sticky date pudding will have you booking a room so you can walk it all off later in the evening or the morning! Mind you, saying hello to the resident kangaroos on dusk and waking up to the myriad of bird calls in the morning is all part of the Porongurup experience.
Visit other businesses in the Porongurups that serve food: