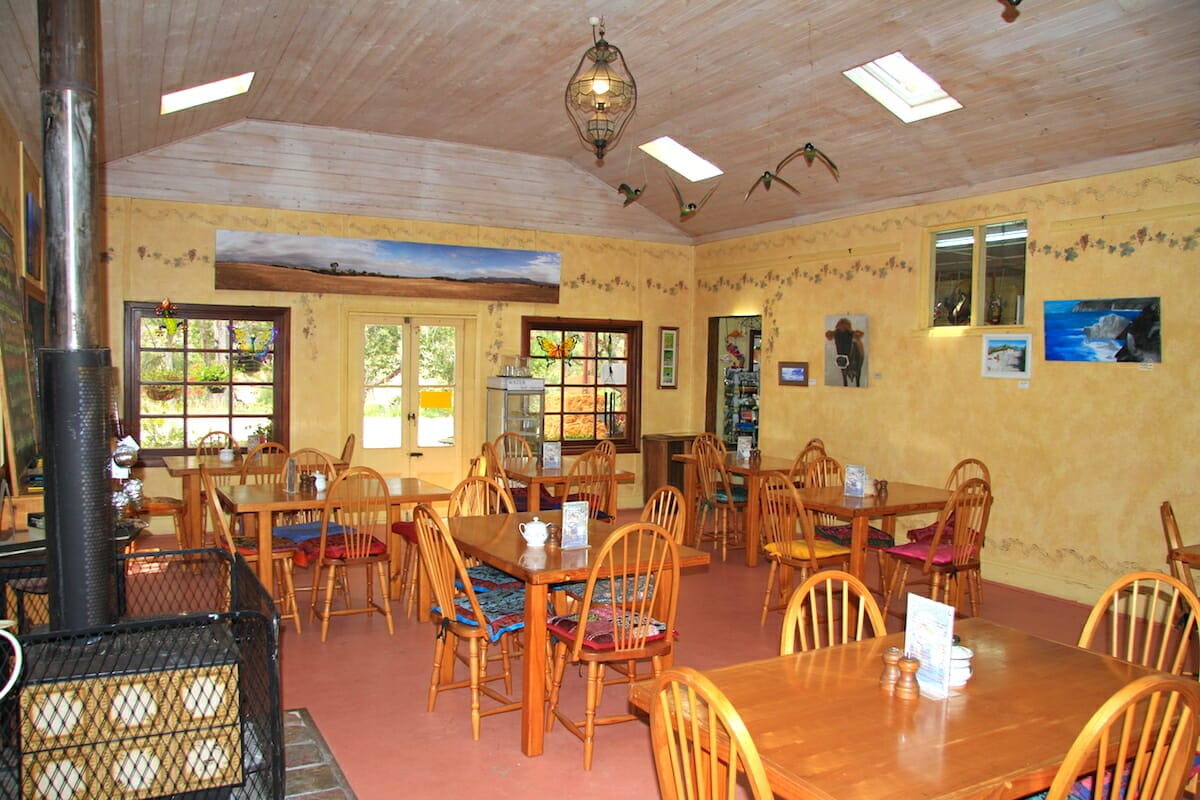 Tearooms at the Porongurup Inn
Tearooms at the Porongurup Inn
Devonshire Tea with scones, jam and cream
porongurup-inn-shop-items
porongurup-shop-ned-kelly-the-fuel-bowser
Scott and Di Drummond inside their Porongurup Shop
The quaint and charming old Porongurup General Store, which incorporates the Porongurup Tearooms, was established in 1937.
The Tearooms
The Tearoom seats 40 and features excellent home cooking using organic fruit and vegetables in season. When the weather is fine there is a pleasant outdoor seating area and a large outdoor play area for the kids.
A cosy woodfire and friendly service are sure to make your visit memorable.
The Tearooms are open seven days, from 8 am to 5 pm.  Group bookings by arrangement.
Porongurup General Store
If you are travelling or holidaying in the area, the Porongurup General Store has everything you need.
You will find fuel, basic groceries, icecreams and drinks, collectables, local arts and crafts, newspapers, magazines and fresh bread. Petrol (Unleaded 91) & Diesel is available from Ned the Fuel Bowser.
Art Gallery
Adjacent to the Tearoom is an Art Gallery which often has works on display from local artists.
Tourist Information
There is also tourist information available and Scott and Di will be pleased to help visitors make the most of their time in the Porongurups.
Panoramic view of the Tearooms at the Porongurup Inn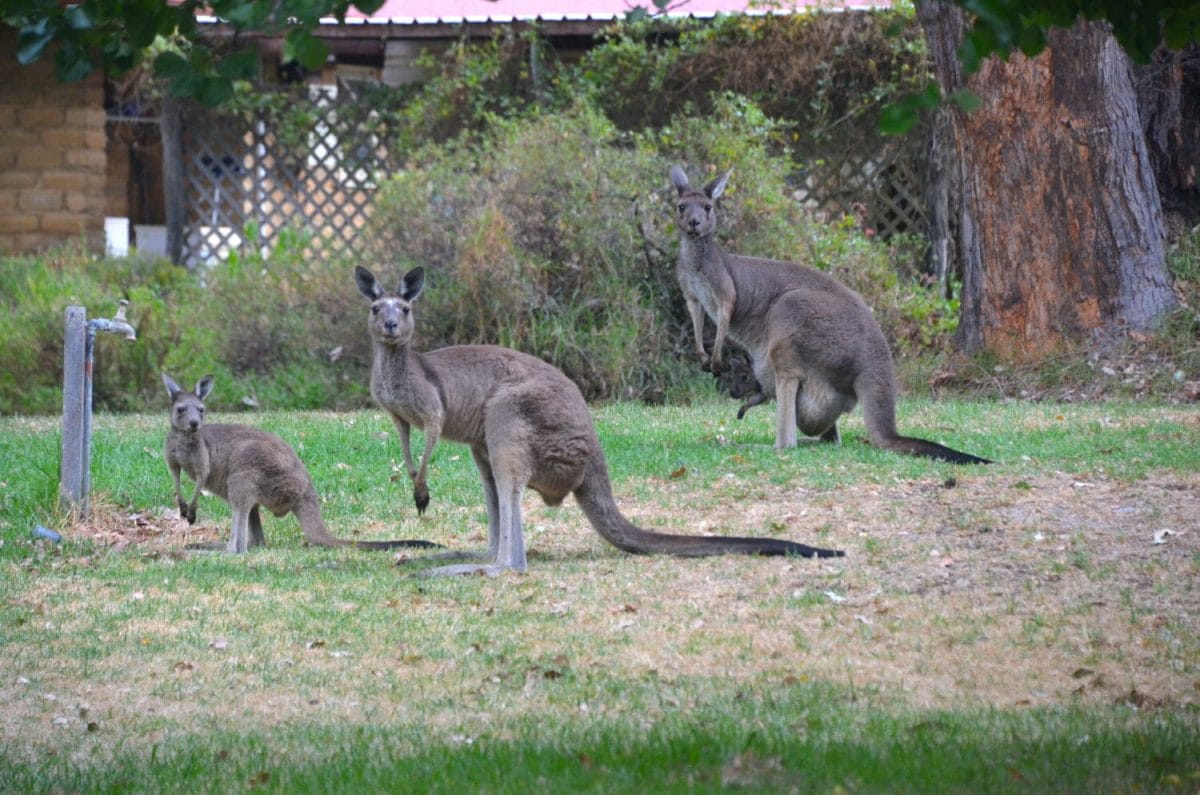 Resident family of kangaroos at the shop
Gardens at the Porongurup Shop
The operating fuel bowser at the shop aka Ned
Bonnie our resident cat chillin' in the gardens at the Porongurup Inn